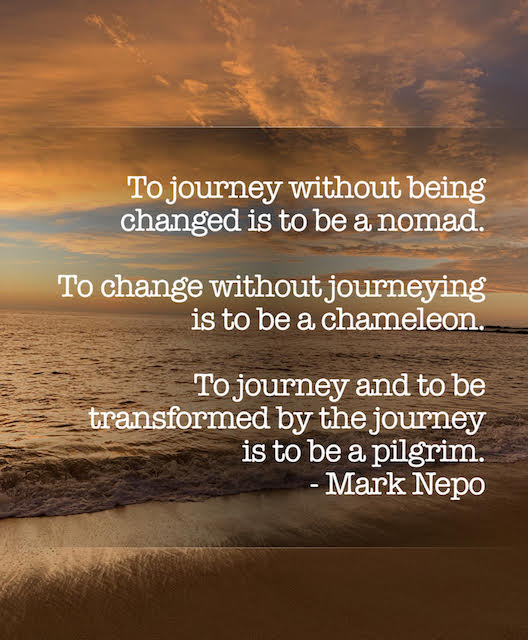 Happy New Year! Happy New Decade!
Our One Word for 2020 is JOY and we wish for each of you a JOYFUL year.
**If you have any pictures of JOY happening at an inclusive Catholic school, please share them with us. We love adding them to our website and sprinkling them around social media.**
The three kings have made their appearance. They've been blessed with the gift of seeing a miracle…and they must find a new way home…they begin their Pilgrim's Journey.
As Catholics, we are a Pilgrim People.
We are journeying all the time.
But, someone who journeys while their heart remains unchanged is merely a passenger. They might be physically transporting themselves from Place A to Place B, but their spirit remains unmoved.
Someone who changes without any journey is simply a chameleon. Their surface self reflects the moment…adjusting to what's acceptable or especially popular. Their spirit remains buried and unchanged.
Someone who agrees to the journey and allows the journey to transform their spirit is a pilgrim.
Inclusion asks us to have a pilgrim's heart.
What facilitates the journey?
What creates space in our heart to go further than we ever thought we could?
Faith.
Pilgrims know that their journey is divinely guided.
What does the Lord require of you?
Is it talent?
Expertise?
Perfection?
NO.
He only asks of us three things:
Justice
Kindness
To walk humbly with God
It's ok if it's messy.
It's ok if we aren't sure where we're going.
It's ok if we feel like we aren't up to the challenge.
A pilgrim knows the path is crooked…sometimes there are blind corners. Sometimes we can only see the tiniest part of the path that's directly in front of us, one step at a time, with no clue what might come next.
A pilgrim is not alone in the journey.
On your journey, you have found your way here…we welcome you…we thank you…we honor you and the journey you've been on.
In this new decade, may our Pilgrim's Journey guide us to more opportunities to build inclusive Catholic schools…to create even more belonging…to connect and care in such a way that our hearts and spirits are forever changed.
Let us walk together in love and grace on the journey of inclusion.
February 3-4th, 2020…make a journey to our 3rd Inclusive Catholic High School Conference!
WHEN: February 3rd-4th, 2020
WHERE: Portland, Oregon
STAY: Embassy Suites in Downtown Portland
Register at this link for a reduced rate:
https://embassysuites.hilton.com/…/PDXPSES-NCB…/index.jhtml…
Here is our Agenda for the two days:
Monday, February 3rd: VISIT SCHOOLS
9am – Start at Central Catholic with a keynote/welcome from Karen Gaffney
10am – Explanation of RAMS Program at Central Catholic and tours
Lunch provided by Central Catholic
1:30 – Visit to The Madeleine School – an inclusive K-8
3:30 – Tour of Portland State by some students with intellectual disabilities and sharing of their experiences of inclusive higher ed
Cocktails at Embassy Suites 5:30pm
Dinner on your own
Tuesday, February 4th: SHARING BEST PRACTICES
8:30am – Prayer Service
9am – EdTech by Dr. Sean Smith (University of Kansas)
10:30 – Ways to Support ALL Learners (MTSS/UDL) by Dr. Christie Bonfiglio (Notre Dame University)
11:30 – 12:30
Box Lunch and Panel Sharing: What I Learned in the First Year of Inclusion (Mater Dei High School and St. Mary's Central Catholic – planning for student voices too)
1-3pm – Breakout Sessions: Victories, Glitches, Peer Mentors, The Nitty Gritty, Unified Sports,
(Possibly: Personal Consultations to problem solve for a particular student's needs)
Share with anyone and everyone. There is no cost to attend…just a cost for accommodations and travel. AND, Title II Federal Monies can be used for Professional Development…if you need a letter to submit to your public school district, we are happy to provide it.
If you would like to attend, please register with this Google Form:
https://docs.google.com/…/1FAIpQLSfoCnvCLQjt2rH_e…/viewform…