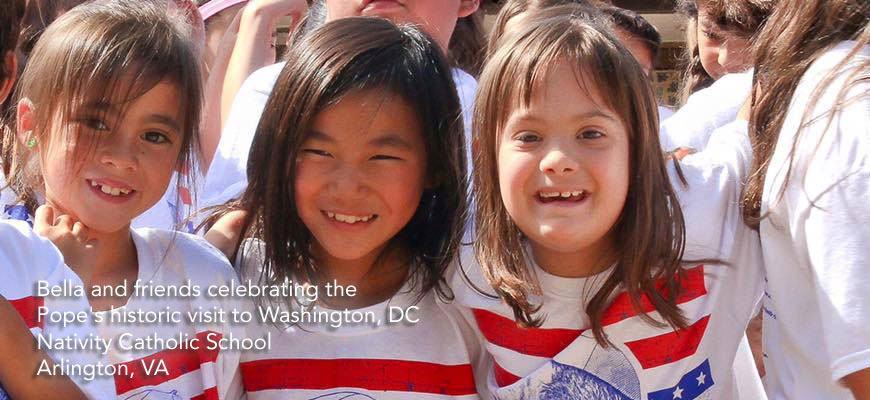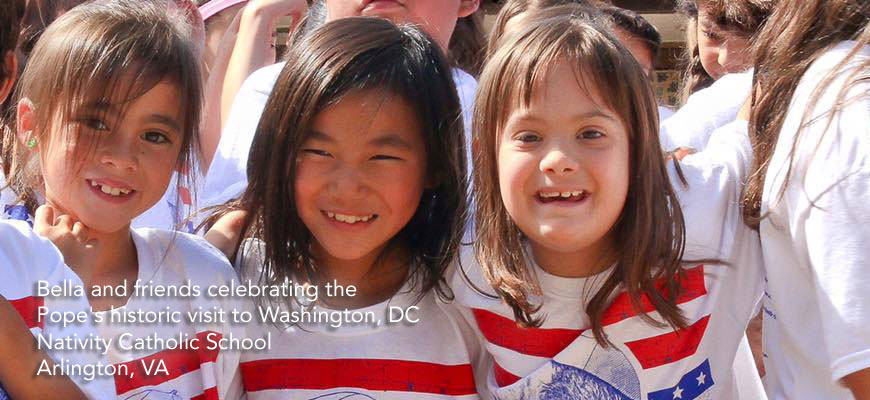 365 days ago, this website was launched. A non-profit began. And we began in earnest to spread the message that children with disabilities are welcome in Catholic schools. Canon Law tells us so…and Catholic Social Teachings…and well, Jesus…not to mention Pope Francis.
On our website we have mentor teachers for every grade level. We have inclusion specialists, paraeducators, principals and teachers with expertise in deaf and hard of hearing education, ADHD, dyslexia and other needs. We also have priests who are willing to talk to other parish priests who might be beginning this journey. http://fullinclusionforcatholicschools.org/supporters-of-inclusion/inclusion-mentors-for-teachers/
We've been in contact with dozens of families who are working to find a way to make this work. We've been approached by principals and teachers for guidance and encouragement.
And in this year, we've taken our show on the road. We've presented at the Cal-TASH conference in February in southern California and at the National Down Syndrome Convention in Phoenix, Arizona. I even hosted a Twitter chat about Catholic education in October.
We've shared pictures, ideas, inspirational quotes and the message that ALL ARE WELCOME.
We've heard heart-breaking stories of out-right denial of students with disabilities and seen first-hand schools that choose to remain fearful of difference rather than see God's image in every precious child.
But we've also seen the doors thrown wide open.
We've seen cooperation, outreach and the beauty of inclusion over and over again. For the first time ever, we saw a preschool actively hold spots for students with intellectual disabilities — congrats to St. Charles Early Childhood Center in Arlington, Virginia for taking that bold first step!
We've had principals. professors and teachers reach out and ask to add their names to our list.
Lastly, we've watched our list of inclusive schools morph into an interactive map — we routinely add inclusive schools to our map — it's one of my favorite things to do.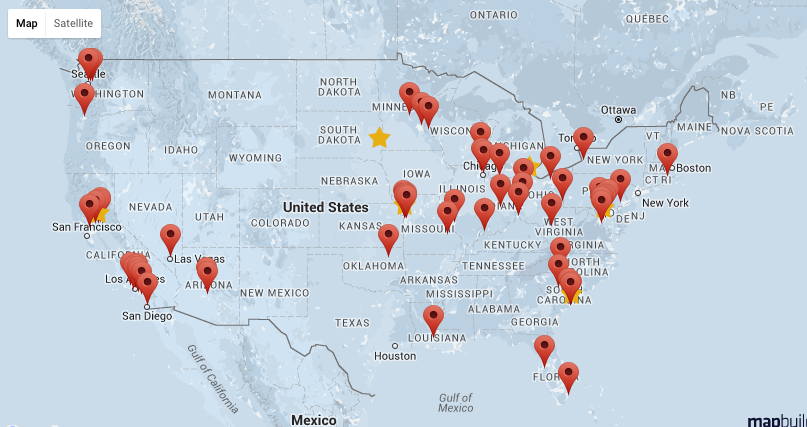 Watching that map feels like a slow train coming…it is headed your way.
Inclusion in Catholic schools will be the norm, I have no doubt. It will happen.
With hard work, great information and open hearts we will move to a more welcoming system. One that values all learners and one that makes room for every child.
One year later we've been visited on this site over 26,000 times. We've had over 11,000 different individuals stop at our website and peruse our information. We've had over 2,300 people just find us through Google…people like me, who when Patrick was first born, spent time Googling Catholic schools and kids with disabilities.
Most of all, we've made connections. We can't change a paradigm until we hit critical mass. I believe in my heart that we are getting there…making enormous progress changing minds, opening hearts and moving toward a day where families, so often isolated and alone, are fully welcome.
All we can do is keep spreading the word that not only is this possible, it is happening right now…all over the country.
We can keep asking.
We can keep sharing the stories of inclusion.
We can plant the seeds of hope and belonging.
That is our mission.
We will not rest until full inclusion in Catholic schools becomes a reality everywhere.
Here's to another 365 days of growth and connections and love…because in the end, that's all that matters.
Love includes everyone.