Hey friends, it is time for Inclusion Summit 4!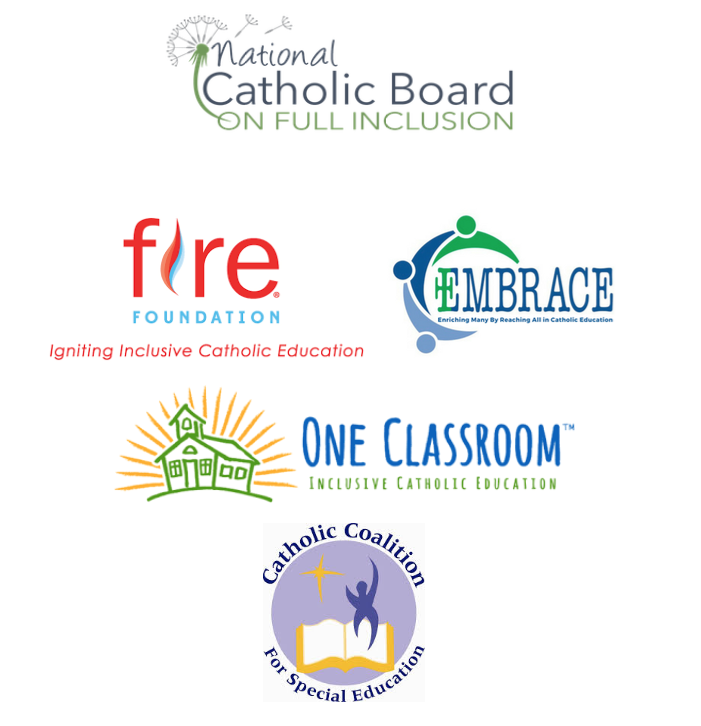 In conjunction with the annual convention of the National Catholic Education Association, The National Catholic Board on Full Inclusion is hosting a gathering of educators, parents and advocates who believe in the power, beauty and necessity of inclusive Catholic education!
We hope you can join us if you're attending NCEA or live in/around the Chicago region.
The evening includes lots of opportunities for networking and sharing and exploration of ways to make inclusion part of your school/parish community's culture. Whether your journey is just beginning or you are searching for strategies and support to strengthen inclusion, you'll leave with new info, ideas and inspiration!
**This event is free, but please RSVP in advance by filling out this Google Form here:
https://goo.gl/forms/XA9ttJKOLfUu3W2r2
Wine, beer and appetizers will be served.
Bring your hopes, dreams, experiences, expertise and ideas and get set to meet some amazing folks and fellow travelers on this inclusion journey!
This event is presented by the National Catholic Board on Full Inclusion and co-hosted by EMBRACE, One Classroom, Catholic Coalition for Special Education and FIRE Foundation (and its affiliates).
See you on Monday, April 22nd, 6-9 pm at the Marriott Marquis Hotel – Great Lakes Room A
2121 South Prairie Avenue, Chicago, Illinois
If you have any swag from your Peer Mentor Programs or special t-shirts from your advocacy organizations, bring them and we'll Swap Some Swag!
Here's our official invitation: