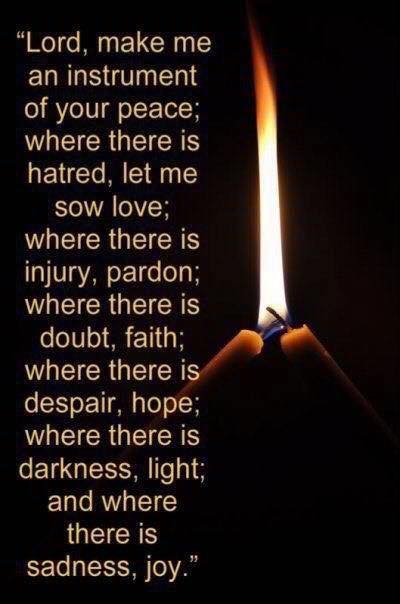 On the eve of Catholic Schools Week, our president issued an executive order that summarily prohibited any entrance from any person from seven majority muslim nations into our country.
As Catholics, our organization stood in solidarity with those that were excluded.
We stand with refugees.
We stand with immigrants.
We must be the voice for the voiceless.
Our faith compels us to do just that.
Weeks later, the tone of "other" has increased even more sharply.
We have immigrants from all countries who feel threatened and unwelcome.
We have immigrant families being separated.
We have threats and acts of violence against Jewish centers and cemeteries.
We must stand up and let the world know that we side with those who are marginalized:
The immigrant.
The Jew.
The Muslim.
Our faith is love.
Unity.
Connection.
Community.
As we begin Lent, our Pope has called on all of us to open our hearts and open our eyes…and begged us to stop being indifferent in the face of suffering.
He describes a "globalization of indifference" and urges us to take small "acts of charity, reaching out to both those near and far through the Church's many charitable organizations. Lent is a favorable time for showing this concern for others by small yet concrete signs of our belonging to the one human family."
So during Lent we must ask ourselves the very real question…
How have I closed my eyes to suffering?
How have I stayed indifferent?
What can I do now – this day – to move out of myself and into service to others?
Who needs my help?
As an inclusive organization, we know there are all sorts of families with children with disabilities waiting on the sidelines hoping to be welcomed into their parish school.
Catholic schools are taking registration right now.
Who is missing?
If you are a teacher or an administrator, consider those on the sidelines.
Open your heart.
Open your eyes.
See the ones in the shadows and consider how your work, your effort, your welcome could change everything for them.
Pope Francis is good at asking us to get out of our comfort zone.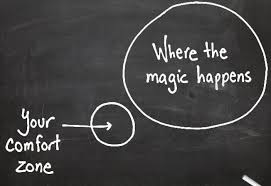 He wants us to grow in mercy.
Grow in faith.
He knows that with struggle the important gifts of deeper faith, a heart bigger with mercy, come to us.
He knows that's where the magic is.
As Catholics, let us use the 40 days of Lent to create more welcoming communities.
Let us work to see those in the shadows and shine a warm light of welcome on them.
Let us search out those missing.
Let us shake off the numbing comfort of indifference and be inclusive.